Our primary reason for going to Uganda in the first place was to find 'barkcloth'. We had heard that barkcloth comes from a town in the rural part of Uganda called Masaka. Off we went from Kampala. On our way we passed many interesting vehicles carrying items that we do not normally see here in the United States: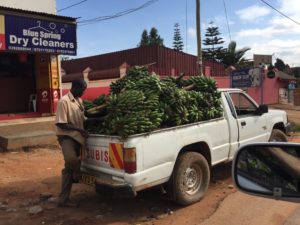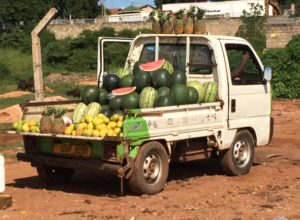 In order to get to Masaka from Kampala you must cross the boarder. In the process of doing that, we decided to stop, take some pictures, and get a bite to eat.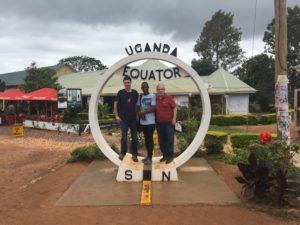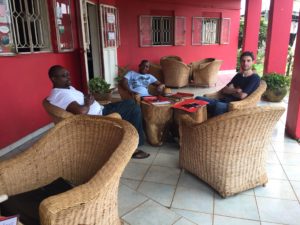 On our way to Masaka, we passed through a small village that was selling food to passing cars on the road. It was quite an interesting thing to see; 50 people all fighting for a spot next to a bus with a small chance of selling their food. We were hungry, so we bought a few chicken's on sticks. It was great!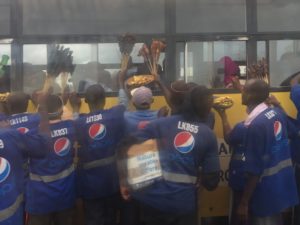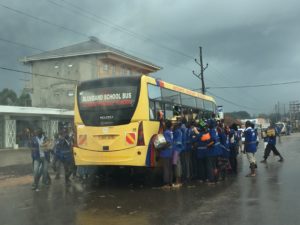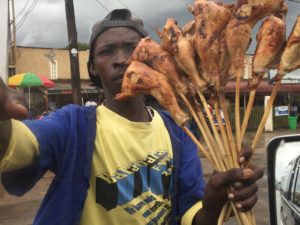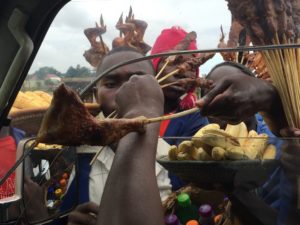 Once we finally made it Masaka, we then had to go off of the main road and travel to the area where they make the bark cloth. This seems easy enough, however, it was raining quite hard that day and the roads that are in rural areas are not paved. This makes it quite difficult; luckily we were in a 4 wheel vehicle or else we wouldnt have made it.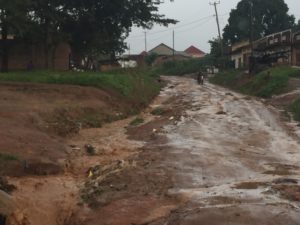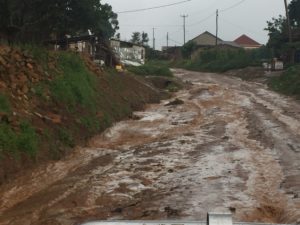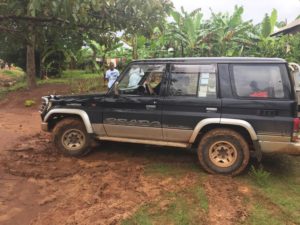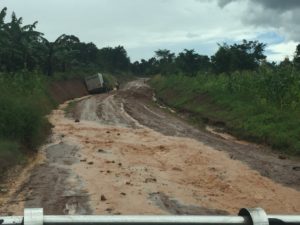 Despite us having 4 wheel drive, we got stuck many times and needed the people in the surrounding area to push us out.
Of course we gave them a bit of money for their help!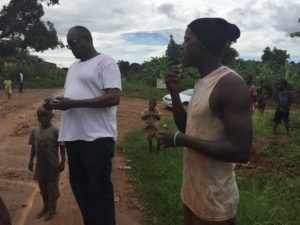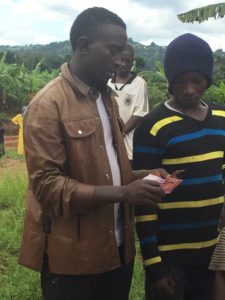 We weren't the only ones who ran into trouble. We have no idea how these cars can make it through that mud.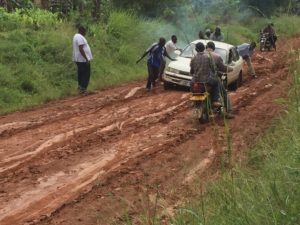 We eventually made it out of the mud can could continue to our destination.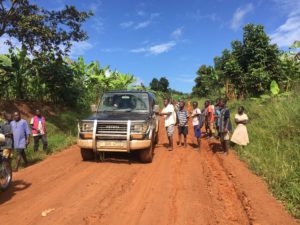 Not too long after that we finally made it to where the barkcloth is made!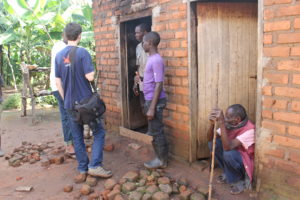 You can watch the video below if you want to learn more bout barkcloth and how it is made:
Thanks for reading!
We will be taking another trip to the Philippines in October, 2017, and Vietnam in January 2018.
.